TECH-NET Professional is an elite performance network where independent service facility members have a common goal of being world-class automotive service facilities. The TECH-NET Professional program provides superior customer service by combining high-quality Advance Auto Parts parts, skilled automotive technicians and innovative consumer marketing programs.
The TECH-NET Professional Mission Statement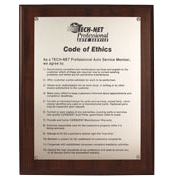 TECH-NET Professional is committed to serving you, our customer, with professional automotive repair at a reasonable cost with qualified technicians. We use quality Advance Auto Parts parts, guaranteed coast to coast. We stand on sound business principles and uphold high ethical standards. Our goal is to make your automotive repair experience friendly and successful.
Testimonials
Jason W.

, 08/19/2016
Mike is a honest, hard working, and A family man. When I first moved to Oxnard From Santa Cruz. I had no idea who to take my old ford ranger truck to. Hard to find a good mechanic in the area. i took it to Titos. He replaced radiator, water pump, and thermostat for a great price. 6 mo. Later the water pump went out on me, and he replaced it free of charge. All his parts are under warranty. Then a hose broke and I thought my truck was done. Came back again it was only $50. Mike is a Solid guy. doesn't try to rip u off, and way cheaper than going to a dealership.He tells you exactly what's wrong, and doesn't try to fix things that aren't necessary. I took it to marios across the street and they told me I had a cracked head gasket(1800) and that wasn't including rad, pump, stat. Took it to Mike and said they were lying n there was no cracked head. He told me if I ever have problems to come see him. Thanks Mike! His team were very nice too. A++ FIVE STARZ. Highly recommend.
view all reviews